Facco staffs' most important platform is DYNAMIC - THERMAL - PROFESSIONAL.
With nearly 100 staffs in 02 offices in Hanoi and Ho Chi Minh City - are experts in their field, Facco always receives absolute satisfaction from customers - partners by conscientious service.
In order to improve the quality of our products and services better and better, FACCO regularly sends engineers and technicians to Japan for intensive and technical training, new advanced construction techniques to catch up with the level of development of the world. More specifically, the company's engineers have been trained by some of Japan's best experts such as mr. Yamamoto and Yto Kimura, who have won first prizes in skill competitions in the field of installation. They had direct interior design training and guidance at the Sangetsu Group Training Center. Therefore, the company always has a team of skilled , dynamic, creative, working style seriously, professional and highly effective engineers.
The Japanese modern machine system is the superior point of Facco than other units in the same industry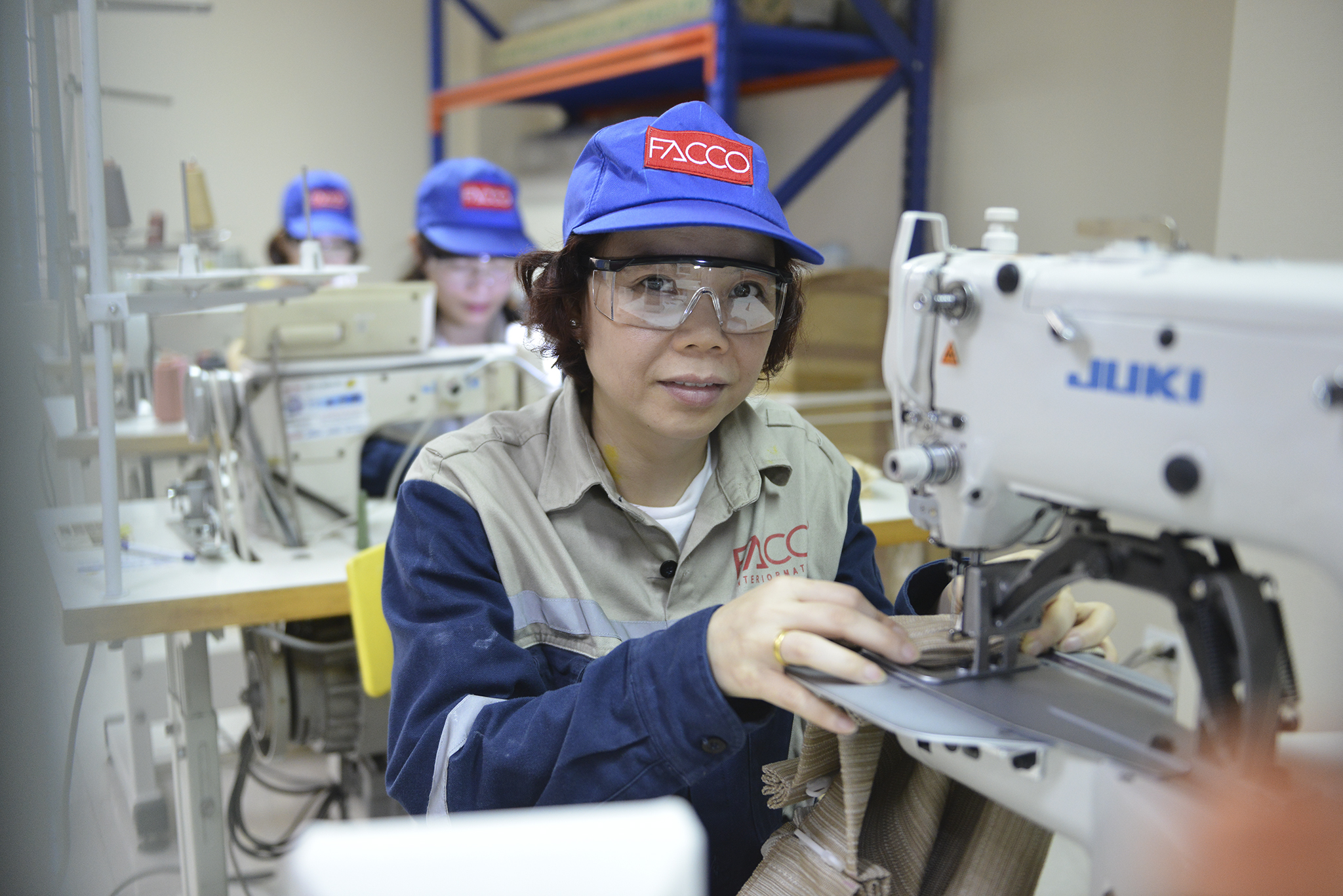 With Facco, product quality and customer satisfaction are always top priorities.
Contact information :
Tel: +84.24.628 55559 
Hotline: +84.9.222.77.222